This was a visit to our friends in Mount Jackson, Virginia May 2011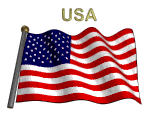 Sharon and I left on 17 May 2011 for Mount Jackson. It is located mid-way between Winchester and Harrisonburg Virginia in the beautiful Shenandoah Valley on I-81 at exits 273 and 272. Shenandoah is an old Indian name meaning "Daughter Of The Stars". The town of Mount Jackson was planned and developed in 1812 and was originally named Mt. Pleasant. The name was changed in honor of President Andrew Jackson, who was a frequent visitor on his travels from Washington, D.C. to his home in Tennessee.
We started out on the 17th of May and made it just outside of Hershey PA on our first day.
Here is the inside of the hotel where we stayed:
Of course, we next went to hershey's for a tour. The last time we were there was over 10 years ago with Thomas and Kathryn. If you wonder why I only have a few pictures, well, I had to keep oversight on Sharon's spending. Boy-everything there was earmarked for someone and Sharon had a long list :)
Click here for our little outing
John and Betty's house was beyond what John had described to me. It was a great piece of work and you could see the love and perfection that they assigned to that house.
Here is a panorama of what we saw when we were sitting on their porch
Now, this house should be in Texas by all means...since everything in Texas is suppose to be bigger!!! What a house. Obiously, when and if they come down to visit, I will have to tell them where I am living is my cottage in the city :) Click here to see their dream home. A home that they have worked very hard to build and have sacrificed much to realize. It is a home where both family and friends feel the warmth of a true welcome.
Sharon likes animals-anyone who knows Sharon knows that she likes animals....well, she fell for this lovely little mexican chihuahua that John and Betty called "Baby". There was also a bigger dog.....and there were two cats....ya, I may not know all their names...but they were there :)
This is what I saw
John and Betty showed Sharon and I a new card game. It was a difficult game to master but I think I got the hang of it. Can you guess who won by the picture? Who says I am too competitive?
SHOW OFF!!! --um-this is for the picture below, not the picture above :)
When we were at the house, John treated us to a Master Bee Keeper's ritual...click here
On the 20th of May we went to a few locations, one of which was the facinating Luray Caverns. It was there that I realized that I need more work on my abilities to take pictures within limited lighting. Though I am hard on myself, take a look at Luray Caverns by clicking here

Next we went to the car museum.
Here are a few pictures. This one since Sharon works for Sears:
This one since anyone who knows Sharon knows that she is a Buick person.
this one because I thought it looked good for a 1911
And this one because it is a 1927 Mercedes...
We next went to the "SHENANDOAH NATIONAL PARK AND SKYLINE DRIVE". A 300-square-mile wilderness playground in the heart of the Blue Ridge Mountains. It is nine miles from Luray Caverns. One hundred and five miles of serpentine highway wind along the crest of the Blue Ridge Mountains, among 60 mountain peaks and 75 overlooks affording breathtaking views. Shenandoah is a sanctuary for more than 100 varieties of trees, 1,100 flowering plants, 200 species of birds and 43 species of mammals.
Here is another spectacular view from a different location
For our visit to the Shenandoah Park click here
This is one of the gifts we gave John and Betty and this one is from Hershey.