This was a Professional Development Conference in London, England December 2008
London, England (here is the National Anthum-click pause when required)
My hotel
First place we went to visit is a beautiful little town called BATH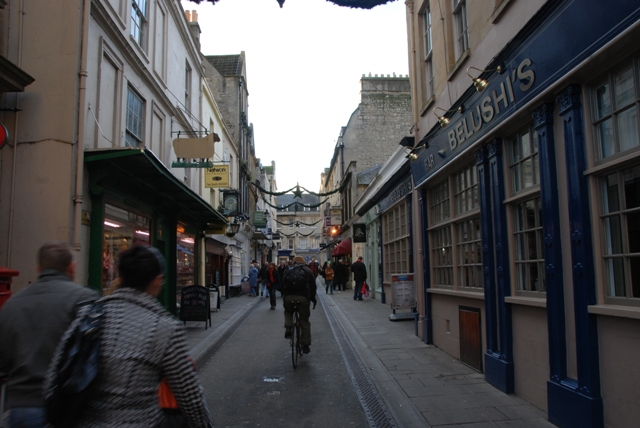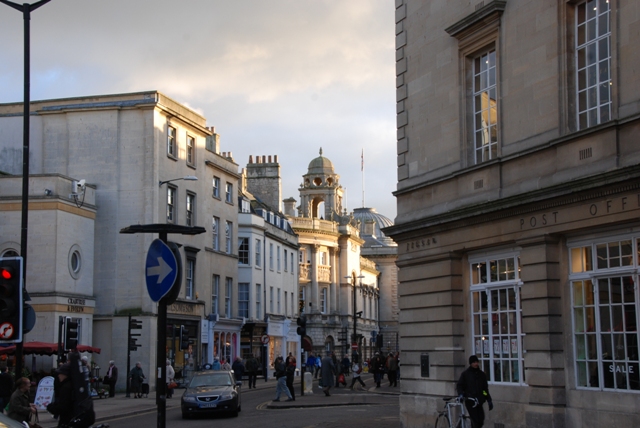 This is the church next to the Roman Baths.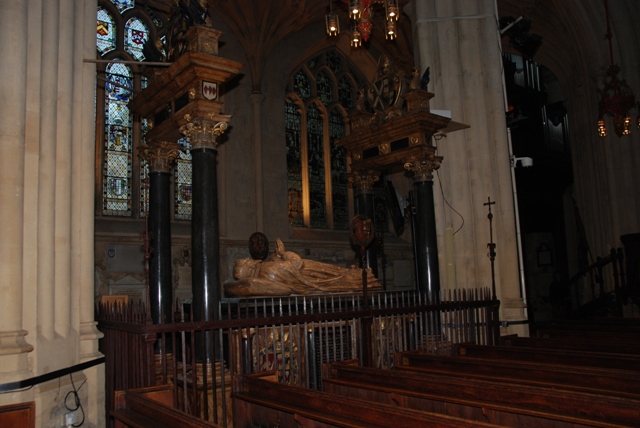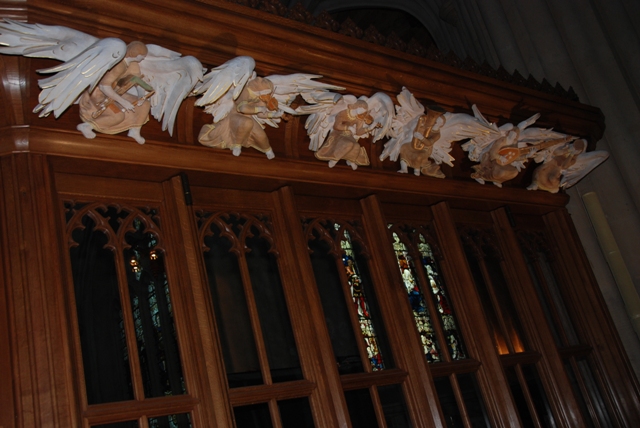 The Roman Baths
I was very impressed
Their roof designs were very basic, yet very effective for the climate they had to deal with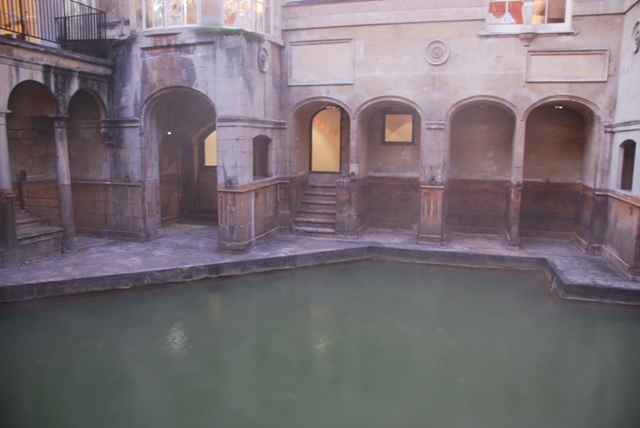 These were the people that I went to the conference with: Left to right-Jack Reid, Rob McIlroy, Gord Ohkle and Bernie Hudson
This is the author of the book I am holding and the main speaker at the Conference for Understanding Islam.
We left the region when the conference finished and departed for London.
My first stop to visit
There is an active regiment in the Tower of London.
This is the building where the crown jewels are kept. I saw them but was not allowed to take pictures.
This is the spot where Anne Boleyn, Queen of England, was beheaded.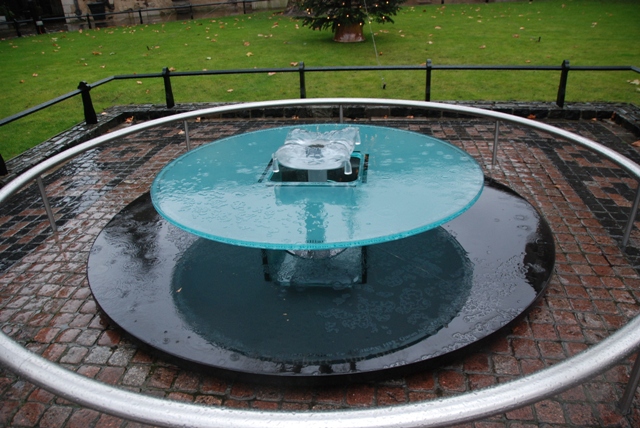 A traditional Beefeater
The house in the cornor is the residence of the Commanding Officer of the Tower of London guard.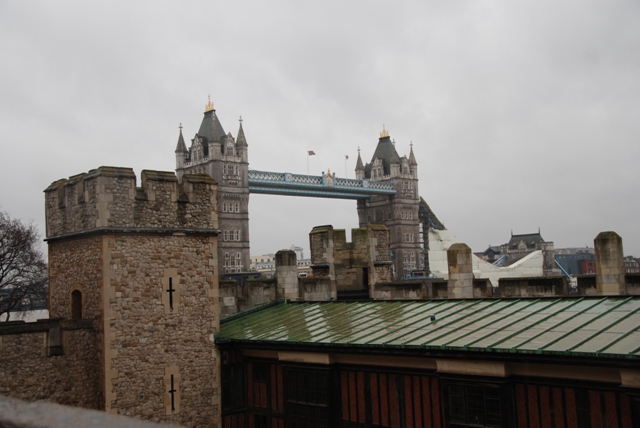 A model of the tower itself.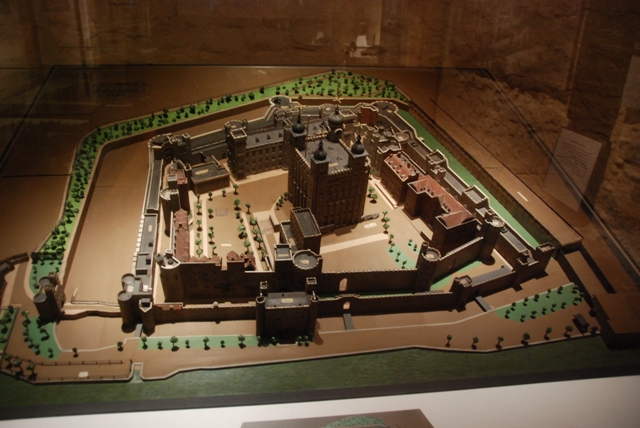 Now we leave the tower and go on our merry way to see the sights surrounding London itself. I had to be back by 10PM for the ceremony of the Keys.
Every night at exactly seven minutes to 10 o'clock the Chief Warder emerges from the Byward Tower wearing his long red coat and Tudor bonnet, carrying in one hand a candle lantern and in the other hand the Queens Keys. With solemn tread he moves along Water Lane, to Traitors Gate where his escort provided by one of the regiments of Foot Guards awaits him. He hands the lantern to an escorting soldier and the party moves to the outer gate. En route all guards and sentries salute the Queens Keys. After locking the outer gate the Chief Warder and escort retrace their steps. The great oak gates of the Middle and Byward Towers are locked in turn. They now return along Water lane towards Traitors Gate where in the shadows of the Bloody Tower archway a sentry waits.
When the party approaches the sentry challenges, "Who goes there?" The Chief Warder answers: "The Keys." "Whose Keys?" the sentry demands. "Queen Elizabeth's Keys." "Pass Queen Elizabeth's Keys. All's well" is the sentry's final rejoinder.
The party then proceeds through the Bloody Tower archway and up towards the steps where the main guard is drawn up. The Chief Warder and escort halt at the foot of the steps and the officer in charge gives the command to present arms. The Chief Warder moves two paces forward, raises his Tudor bonnet high in the air and calls "God preserve Queen Elizabeth." The guard answers "Amen" just as the clock chimes ten and the bugler sounds Last Post. The Chief Warder takes the keys to the Queens House and the guard is dismissed.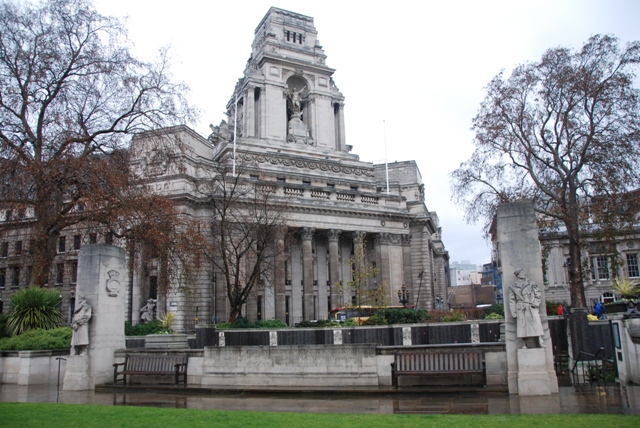 Notice the street sign, Piccadilly Circus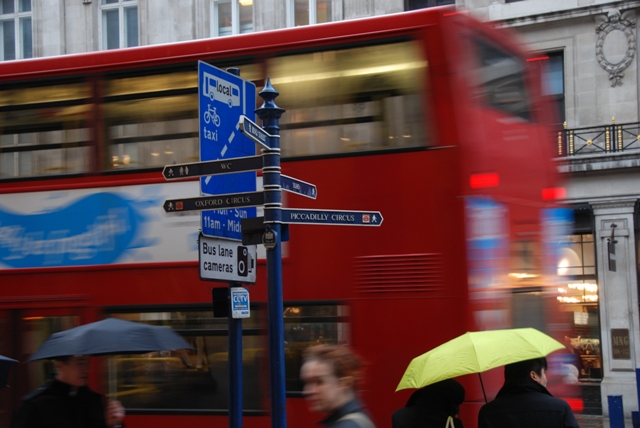 Well, it was December!
Westminister Cathedral
The next day, I flew out of Heathrow and on to Kingston.