2010 to 2020
2018 Click here
2019 Click Here
2010
We went on 1000 Island Cruise with my parents

In August we celebrated Sharon's birthday in Rawdon with George and Annalea. Abe & Dianne also were there

Sharon working on getting the wood for the shed we were building. I also gave her time off in June to golf.

Christmas at Le Chateau


2011

In June I had an operation on my right foot (Done by Dr Quinn in Toronto)

In September I had a hip replacement (Done by Dr Gyomorey-Toronto)

2012

Our friends Dave and Patty Mushtare from the USA

John Dickhute sent me this from Afghanistan. See one of our trips to Virginia click here

We were playing Smugglers



Christmas at Le Chateau

2013


We brought our other friends from Virginia to Sackets Harbor as they stayed with us for a week

Sharon's Retirement from Sears SLH Click here for more pics


Can you guess what the event is? Sharon's birthday of course!!

This is where we went for my birthday..best fun ever

1 Dec and Sharon with Dianne's mom

2014

Somebody's birthday today

Hole #13 at Garrison

Visiting my dad Jean Paul Tassé passed in 2013 click here for his obit

The first Christmas Party at Le Chateau without my dad

Breakfast after the Christmas at Le Chateau.

2015
Myrtle Beach, one of my favorite photos and it wasn't even me who took it. It was Vickie Chaisson who was down visiting.




Can you beleive this is her birthday "day" at the beach!!!


Two of the three people I normally was golfing with. The guy in Yellow is Roger Asuncion and William Hutcherson




2016
We bought a new vehicle...Linclon MKX 2016

I was on two winning golf teams



We did the Color Run


Car, the house, the Crab Apple Tree

1 Dec Christmas Tree Decorating

Our Christmas Celebration with family and friends at home. Click here.
2017
During our time in Myrtle, we scooted down to Charleston and went on a cruise - our first one
In June I went and played on a half dozen courses in Scotland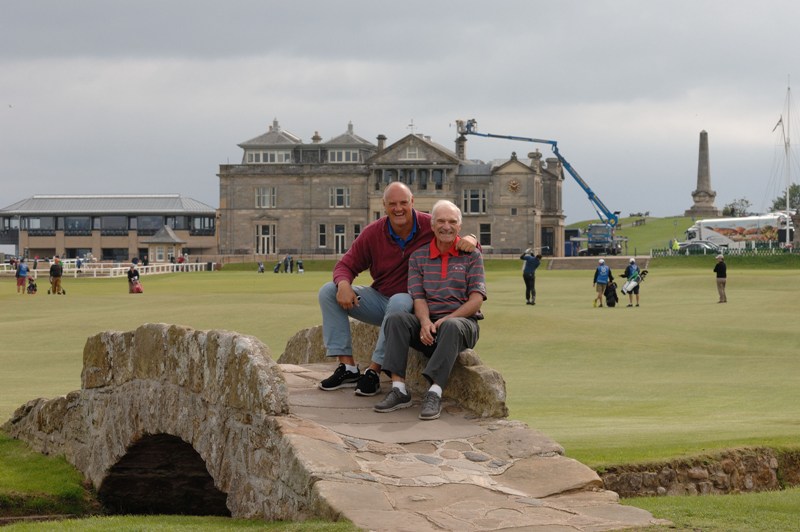 The last one being the Old Course
I came back for elbow surgery
But had good support and 3 months later, with my caddie I was at the golf course playing 9 holes...
On 5 October 2018 I got an email from my mother wishing me a Happy 66th Birthday, most of which I'll share here- why? Because I can. This is information that I did not know and want to remember later in my life if my grandkids, or great grandkids ask about this or why my name is "Pierre"
--------------------------------
Pierre
Went to sleep last night thinking of of many things about you.
First of all is reminiscing all that happened the day of your birth and how sad I was at first and how happy I was at the end of the day.
Sad...because dad had just called me at my mom's to see if there was some development before he was leaving for the day with an army outing, and he was disappointed that it seemed the happy moment had not arrived yet.  I was a bit late in delivering and everyone was worried, but just after your dad's call, as you heard before, gave milk to my cat and it did quite a ..shhhh....hissss.....and I was told that an animal know when it is happening, so then it was the start of it all.  Not knowing about what was happening to me, I did not tell my mother because I was losing some water which I thought it was something else, so then my being upstairs and no news from me, my mom understood that it was time. , Gosh I was happy when she told me that the reason I was loosing water it was because time was coming.....You are going to have your baby today Rita.....This was such good news.
I will not tell you here all the details (and if you want to know exactly all of the happenings, let me know I will be more than happy to do it), so there I was alone with my mother, not my Jean-Paul to help (this is the army Mr. Jones) so made the best of it.  To finish this story, when mom heard it was a boy she was so happy she was sure I was going to have a girl and you can imagine her surprise when we told her (dad finally got to us and was full of joy) that we would call our son ""PIERRE" name of her father that she had loved so much.  She was crying.  I was so happy when they let me hold you for a few minutes and then bring you to the baby's room and visitors came and finally was able to get some rest.
It was such a feeling.  I had a boy, we had a son, we were happy.  Now all we had to do is raise you, but this is a different story.
Thanks Pierre for being such a good boy and man.  You are very devoted to me (and dad as I know you think of him very often), you have a good wife, good kids and grandkids and looking at you now makes me proud to say "I HAVE A SON, HIS NAME IS PIERRE".
Love Mom xoxoxoxoxoxoxoxoxoxox
P.S.  Dad is looking over you and all of us....I know....Have a nice day and I know you will, wish I was there
My daughter Kathryn Tassé gave me a belated birthday gift click here
click here For pictures of our 43rd Wedding anniversary (2019) in Kingston Ontario at the Flights of Fantasy Suites
--------------------------
2018 We went cruising with Viking River Cruise Click Here

--------------
2019 We went to Myrtle Beach Click here
---------
2020
For Father's Day 2020 I got this from Katryna
In July I went to play golf with a Veterans Tour and they presented me with a Quit of Valour.
Christmas 2020 was different. Click here.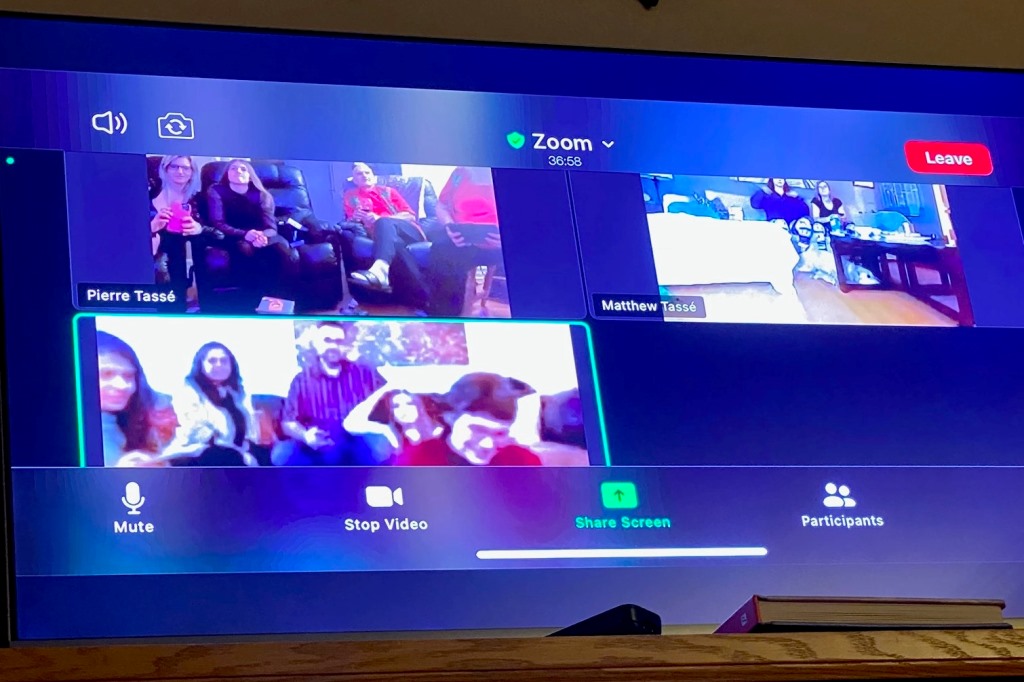 -----------------------------------------------
Then we were off to Fort Walton click here
-------------------------------------------
Click here to go to Pierre & Sharon 1977 to 1999
Click here to go to Pierre & Sharon 2000 - 2009
Click here to go back to home page of Pierre and Sharon