Lucien Joseph Roland Meloche (known as "Art")
June 9, 1920 - January 17, 2016

My mother with Art
My sister Pierrette, with Art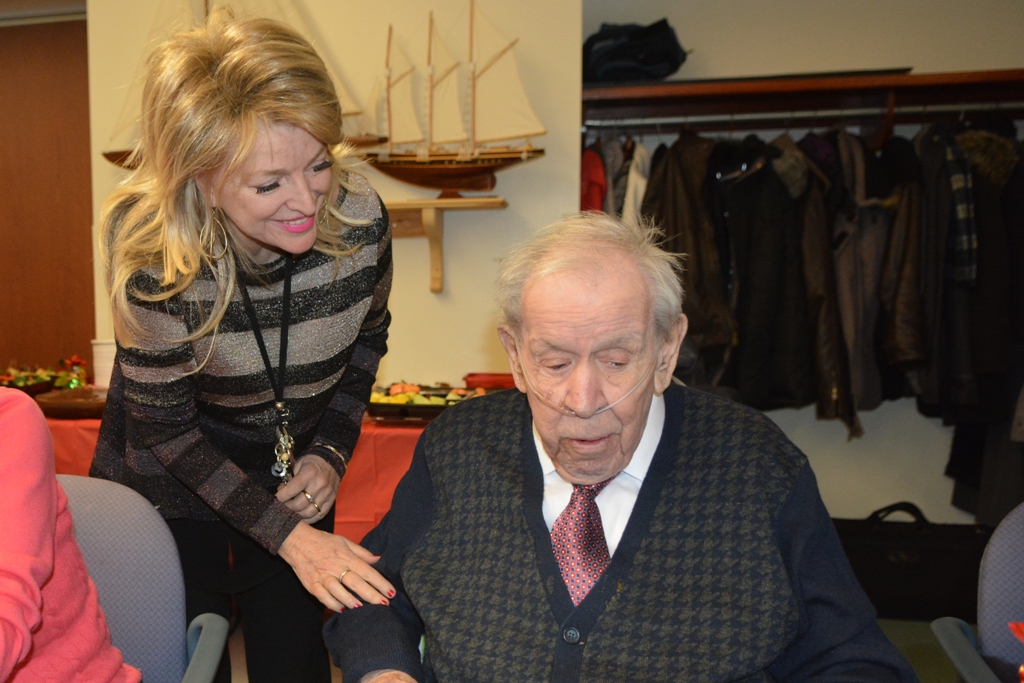 I personally did not know Art well. I wish I had. The chance I did have to talk to him I learned a lot about this 95 year old gentleman. He had a heart of gold and was loved by a lot of his family. He served the military during a time of war and went where they sent him. He was not fond of the Gander Location but everyone did their part in the war. He enjoyed his life, he enjoyed his family and he was always cared for by his son. Who could ask for more. You will truly be missed Art. I dedicate this webpage to you and your memory. Pierre Tassé
-------------------------------------------------------------------------------------------------------------------------------------------------
Lucien "Art" Meloche passed away peacefully with his family by his side at the Ottawa General Hospital at the age of 95.
Art was predeceased by his wife of more than 65 years, Rita Meloche (McVeigh),
who passed away in March 2014 (see her obituary). Art will be dearly missed by his loving family, his son, John (Joanne Pellerin), grandchildren, Melanie (Jason Mallette), Melissa (Tim Paquet), Emily and Eric (Krystyn McGinley), great-grandchildren, Jacob and Simon Paquet, and extended family and friends. Art was predeceased by his father, Alfred Meloche, his mother, Clarinda Meloche, brothers, Armand, Olivier (died young), and Fernand Meloche and sisters, Isabelle, Yvette (died young) and Marie-Ange (Oscar Tassé) and by his grandson, John-Paul Meloche. Art was also predeceased by his father-in-law, Jean-Baptiste "John" McVeigh, mother-in-law, Amelia McEwen, sisters-in-law, Frances (Willis McKenna), Kathleen "Kay" (Donald Shields), brothers-in-law, Leonard (Gwendolyn Leonard), James and is survived by Joseph "Joe" (Helen Clarke, deceased).
Art was a WWII veteran who served with the Royal Canadian Air Force. He was also a dedicated employee of Canada Post for more than 32 years and a Knight of Columbus member.
We recognize and appreciate the assistance of Robert Pellerin, Emily Meloche, other family members, and to the personal support workers who made it possible for Art to remain at home until September 3, 2015.
We express our gratitude for the exceptional care given by Lena Nelson and the Gatineau 2 North Wing staff at the Perley Rideau Veterans' Health Centre. Thanks, as well, goes to the help provided by the staff at Veterans Affairs Canada in Art's final years.
Finally, a very special thanks to Fr. Paul Tennyson whose regular visits over the years brightened the lives of both Art and Rita.
A Funeral Mass will be held on Saturday, January 23, 2016, at 9:30 a.m. at the Resurrection of Our Lord Church, 1940 Saunderson Drive. Interment will follow at Notre Dame Cemetery, 455 Montreal Road. Concurrent to the interment (for those who prefer not to attend), there will be a reception at the Perley Rideau Veterans' Health Centre, 1750 Russell Road. In lieu of cards and flowers, we suggest donations to the Resurrection of Our Lord Church for masses in Art's memory or the charity of your choice.

Published in The Ottawa Citizen on Jan. 21, 2016
How is he related to you? Click here for the Lucien Meloche Family Tree.
If you missed the last party that included Art, I have post a few pictures which can be seen here click here
-------------------------------------------------
1948 - Remembering the beginning
Some pictures from the glorous send off for Art. The mass was held at this Parish

Emily
Melanie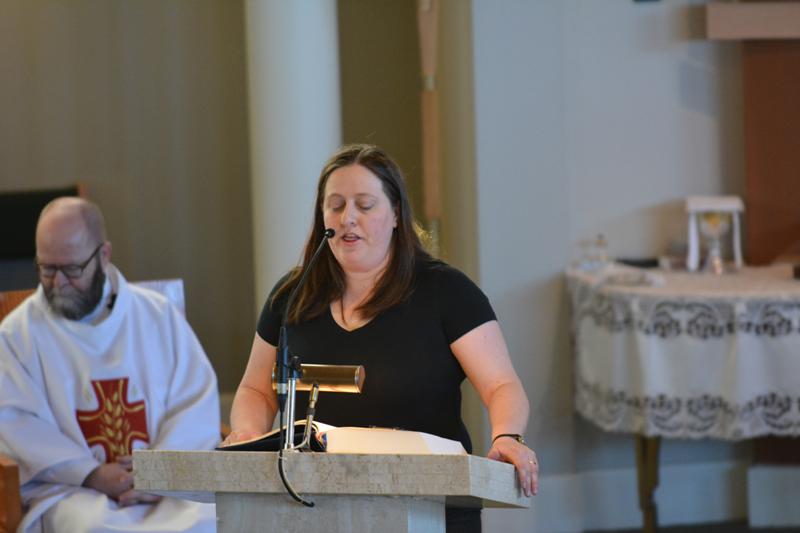 Melissa
Rita Tassé, Sharon Tassé and behind them, Pauline (nee Tassé) Ross and Robert Ross.
John, struggling with the loss of his father and saying a few words to eulogize Art for the great dad that he was.
It was hard to capture, but the young one, on the right (Simon?), was waving goodbye to Art as Tim was explaining what was going on to Jacob. Kids, do they really understand?
Comments from Facebook (remember: not everyone has facebook)
(Note: Thank you to Emily Meloche and Krystyn McGinley for their posts on Facebook allowing information to be passed on to others)
Kathryn Tassé & Family
My condolences to everyone at this difficult time.May all the special memories you carry in your heart help you through these days ahead.
Xox
Pierrette Tassé-Pothier
When we lose a loved one here on earth we gain an angel in heaven to watch over us. May the love of family and friends comfort you during these difficult days; our most heartfelt condolences.
Lisa Tassé
Je vous offres mes plus sincère sympathies a vous la famille et les amies dans ce moment de deuil! Qu'il se repose en paix!
Adam Lavictoire
Unfortunately I won't be able to go, my gf is working, so I have to stay with the little, and he's a little bit under the weather. My condolences to you and your family during this difficult time.
Julie Meloche
Unfortunately I can't be there as I will be at my uncle's funeral. Such a sad month it is but please know that my heart goes out to all of you and I would like to express my deepest sympathies to all of your family. xoxo
Rita Tassé
I have known him when he was younger a bit more later on, never forgetting that we were travelling in different places with the army but we always came back to visit our family in Ottawa.
Likes (A Facebook thing)
Alain Brown
Tara Shields
Michel Wong
Comments from the Ottawa Citizen Newspaper