You can pause the music by clicking the pause button
2013 5 May
Joshua's First Communion Celebrations
On the 2nd of May 2013, Joshua went for his Reconciliation at Holy Name Church.
Next step was his First Communion on the 5th May 2013
A cake made for Joshua by his Godparents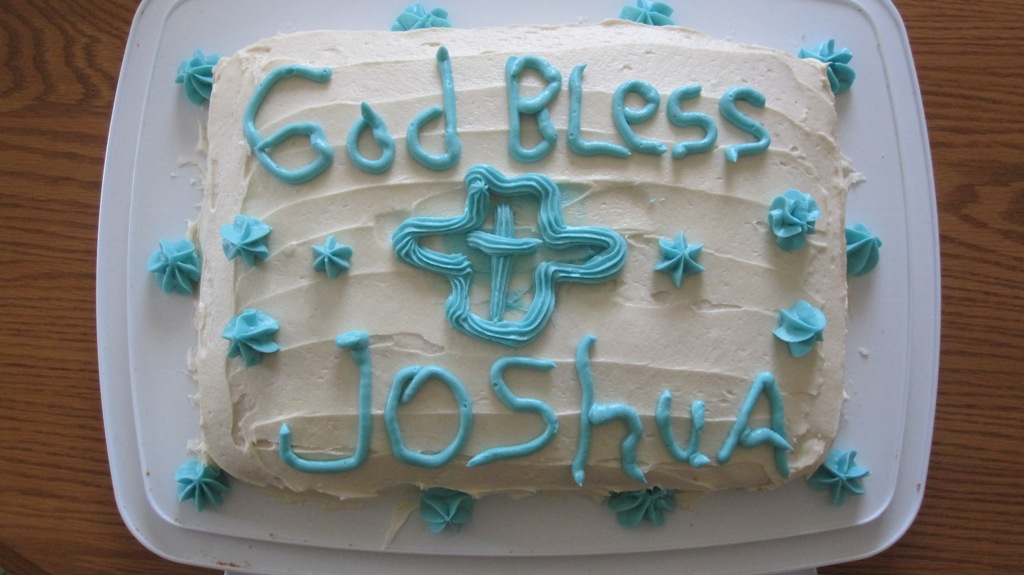 Kathryn with Katryna and Avery waiting while Joshua was upstairs getting changed and ready for his First Communion
Chris and Kathryn before the First Communion near Sharon's young Magnolia Tree...
Joshua ready for Church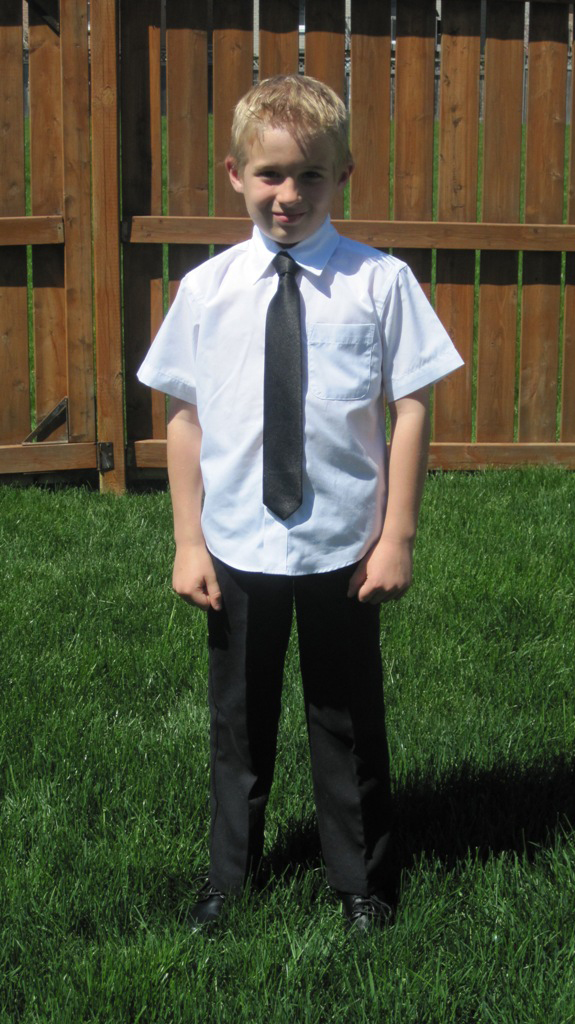 Grandparents and Godparents with Kathryn and Joshua
The Church where Joshua received his First Communion
Everyone is there and getting ready to bear witness to this event. Bottom left is Spring, Chris' mother and middle is Mandy and in the back middle is Thomas (our son).
Mr Jim Murray, Principle of Joshua's school St Martha Catholic School.
Joshua, the angel
Father Wes Chochrek congratulating Joshua on his First Communion
Joshua's Class of 2013
Kathryn and her two kids, Katryna and Joshua
Deb Mills (Kathryn's Friend) and Joshua
A proud "aunt" hugging Joshua
Jasmine, Arianna, Katryna and Jessika
The grandchildren (back row) Ethan, Hunter, Eric, Joshua and Gavin. (Front row) Jasmine, Avery, Arianna, Katryna and Jessika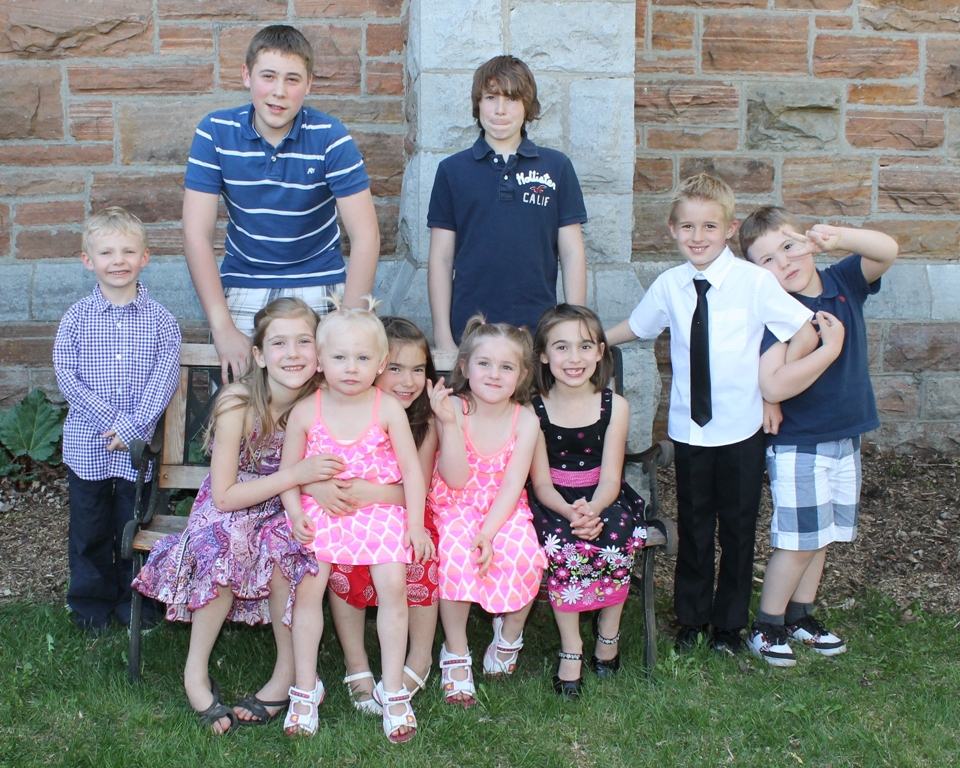 Mandy and Katryna-Katryna has always been taken with Mandy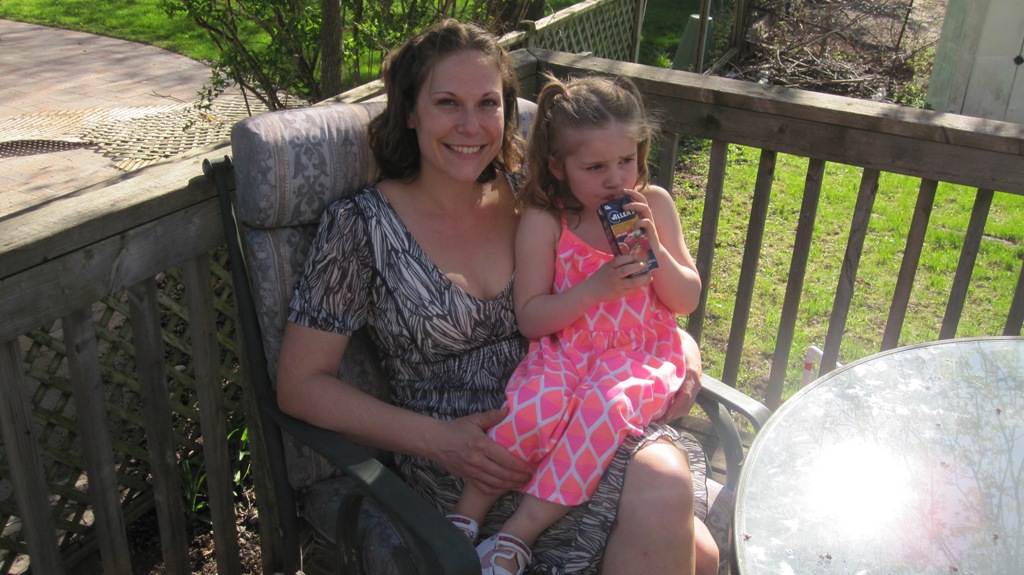 Godfather and Godson cutting the cake
Joshua giving out "attendance" gifts. "Jesus is awsome" combs for the guys and "God loves us" notepads for the girls.
Joshua beginning to open up gifts...the hint? Katryna is anxious to see what is inside the envelope :)
Spring (Nanny) gave Joshua a beautiful Cross
Thomas gave money generously
Matthew and Lisa and family gave this excellent Catholic book to Joshua.
A biblical waterbottle from Kathryn and Chris along with a script ring which contained a verse from the bible.
The gifts from my sister Pauline (and family) and my parents were sent down and opened at a later time since they could not make the trip down. That is why the background is different.
From Great Grandparents-always a nice wrapping
From my sister Pauline (and family)
Lyle, Sharon and Matthew
Joshua is making the rounds thanking people for their gifts
Matthew is showing mom some ideas to fix a headboard ....he accessed the pictures from a smartphone other than a Blackberry.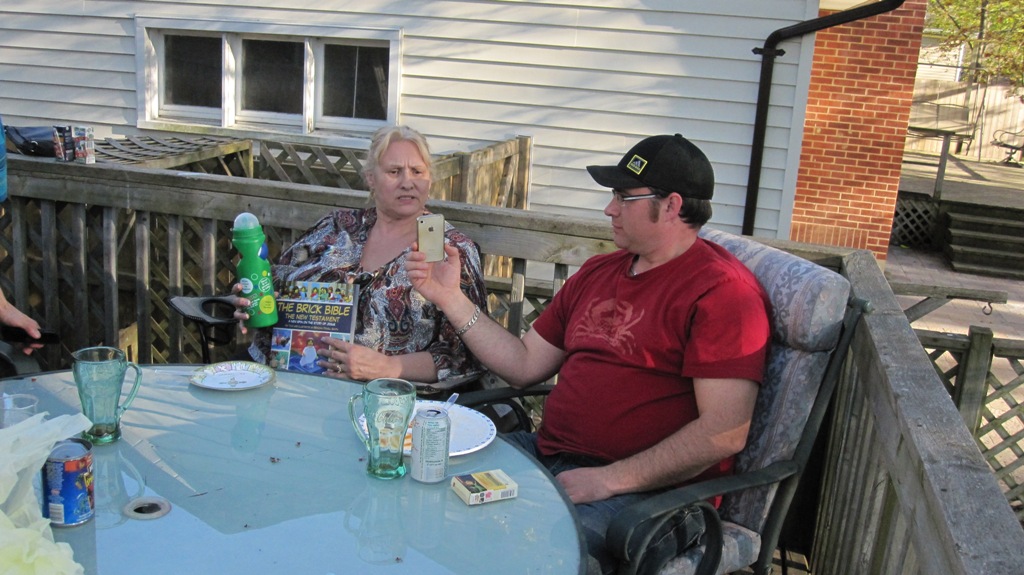 Our three children: Thomas, Kathryn and Matthew
A beautiful picture of Mandy
Kathryn thanking Deb for her gift - the pictures and her attendance.
2013 Mar
Kathryn at Bootlegger
2014
Christmas at Le Chateau
2015
Kathryn and Rodney take a trip to Gatineau to have him meet Grandma
Fun time in Weir, Qué
Mandy and Kathryn showing their stomaches. Mandy is due mid Nov 2015 and Kathryn due mid Jan 2016. Kids will be two months apart.
Ribfest celebrations at Friendly Fires
Kathryn Birthday celebrations and Joshua helping drill screws into the kitchen floor
Katryna's Birthday
Joshua and Katryna with Papa at school Remembrance Day ceremonies
In Nov it was another quiet time with the kids
December saw a few surprises as Rodney Etienne proposed to Kathryn. Look at Their faces, more importantly, look at how Joshua is smiling. I don't think Katryna understands what is going on...
2015 finishes off with a Christmas Party at Le Chateau, hosted by Rita & John Tassé, Kathryn's grandparents.
Click here to go back to Kathryn's Home Page
Click here to go to Kathryn's webpage of 1979 to 2002
Click here to go to Kathryn's webpage of 2003 to 2005
Click here to go to Kathryn's webpage of 2006 to 2009
Click here to go to Kathryn's webpage of 2010 to 2012
Click here to go to Kathryn's webpage of 2016 to 2018