We went to Woodenheads' for a surprise birthday get together for Sangeeta's birthday.
While we were gathering, Kheayali and her mother and Thomas were on their way. Kheayali texted me asking if we were there yet...I responded with a picture.

Obviously it was a success...good surprise. Kheayali is to be congratulated in organizing this event.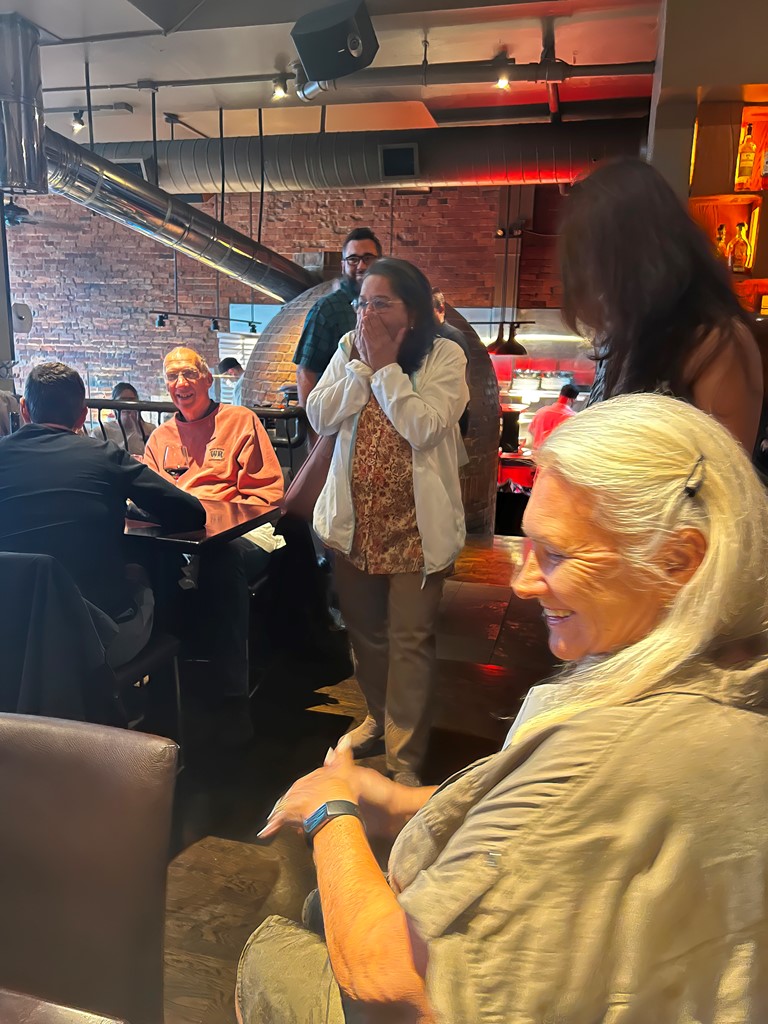 Next came the difficult choice of choosing what to eat
I failed at a group selfie
Waitress took over
My Pizza..well, I shared with mom
Next came some gifts and a cake from Woodenheads
Then we went to Thomas & Kheayli's for cake and to give our gift (which mom forgot in the car-with her purse)...another story
Sangeeta said she had a really good time. Or rather in her words - " the evening has been added to one of the most cherished moments in her life"
Happy Birthday Sangeeta!~!!!