Danny invited me to play at his course, Rivermead in Gatineau.
Pierrette and Sharon enjoying a coffee and potential snacks before Danny and I head out to play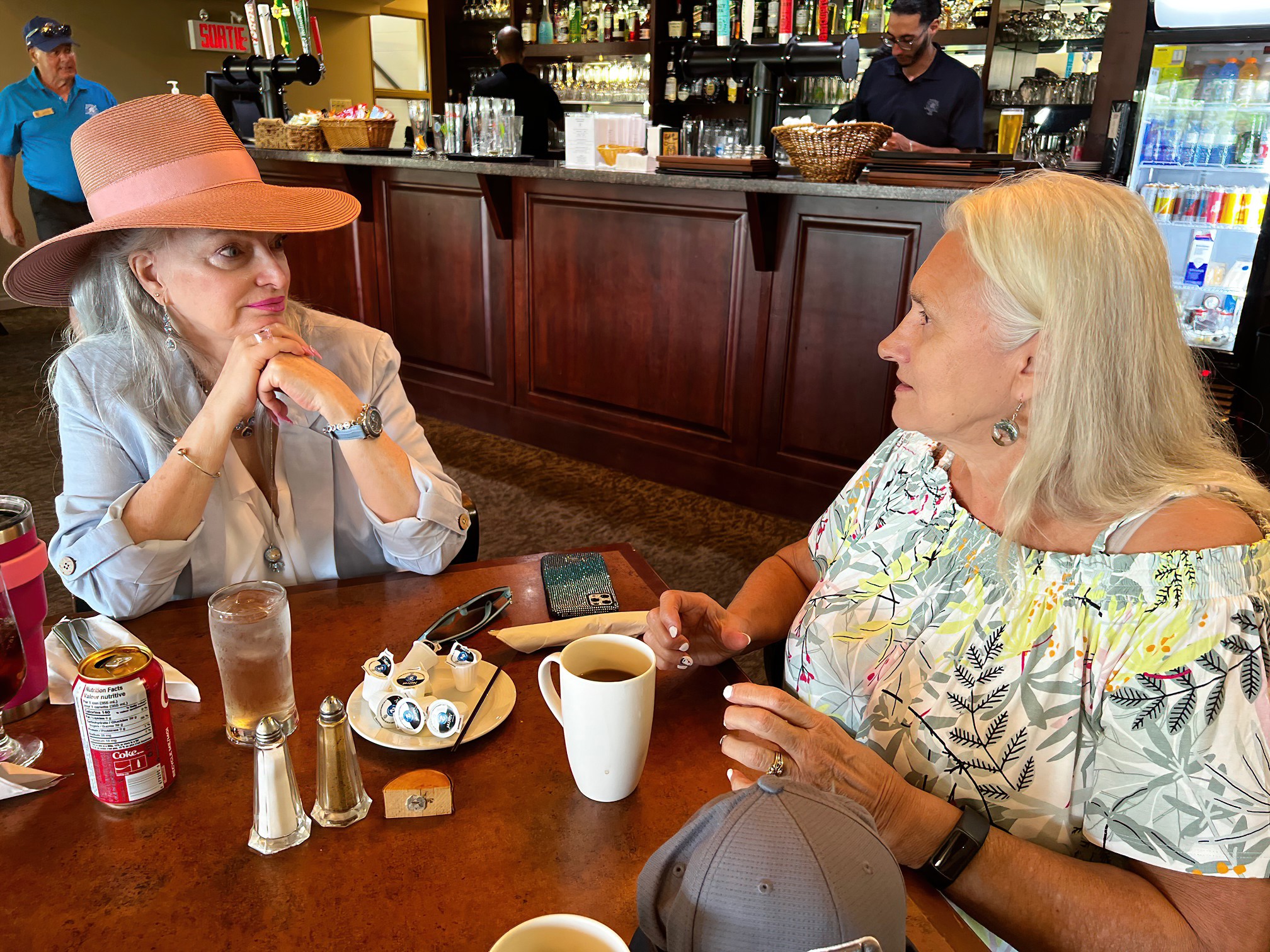 I sent this selfie to my mother to say that we had arrived and hopefully, I'd see her later
I was wondering why Pierrette took a series of shots of my initial drive off the first tee - then it dawned on me. She is going to use it as a training aide for Danny ;)
This is us on the 18th on our way back
Danny had a nice shot and nice high finish which is good for golf
Pay close attention to my caddie who, I guess, wanted 10% of my potential winnings
After our traditional "thank yous and good game", we headed to the club house and so happy to see my mother of 93, who drove there to be with us.
Danny & Pierrette had reserved for a meal after our game so that was very thoughtful of them
I shared some asparagus with mom
Sharon was asking if her meal was actually a "half rack"?
Afterwards we decided to sleep over at Pierrette's and Danny's where Sharon enjoyed a little down time with their dog
All-in-all, a nice adventure and thank you to my sister Pierrette and Danny for a wonderful time. Thank you mom for taking the time to drive out and be part of the celebration at the club house.