1 May 2019
It was a cold and rainy day. LCVI hosted the cross country run for all age groups. Rain was coming down.
Warming up is important, especially when it is as cold as it was today she is stretching with Cara
Some of St Martha's reps. Madison Feeney, Pailyn Reichert, Katryna Briscoe, Claire McCullough and Cara Tedford
And of course mother and daughter. Mother was a great runner when she was a little younger!! Maybe the daughter will "run" in her footsteps ;)
Race is about to begin. It's about time, we are frozen and wet and the camera is getting heavy...
I zoomed in to catch Katryna, but can you imagine how I had to look to pick her out from the crowd. Thankfully, that girl she was talking to had that bright pink top.
More limbering up
Can she see me taking a picture? She seems to be looking my way and smiling for the camera...
Well the loud hailer is indicating that there is less than a minute left before the race starts
Some are intense and getting into their starting form
And the gun goes off
Those girls cut in front of my Katryna!!!
Katryna is just so happy to be part of this race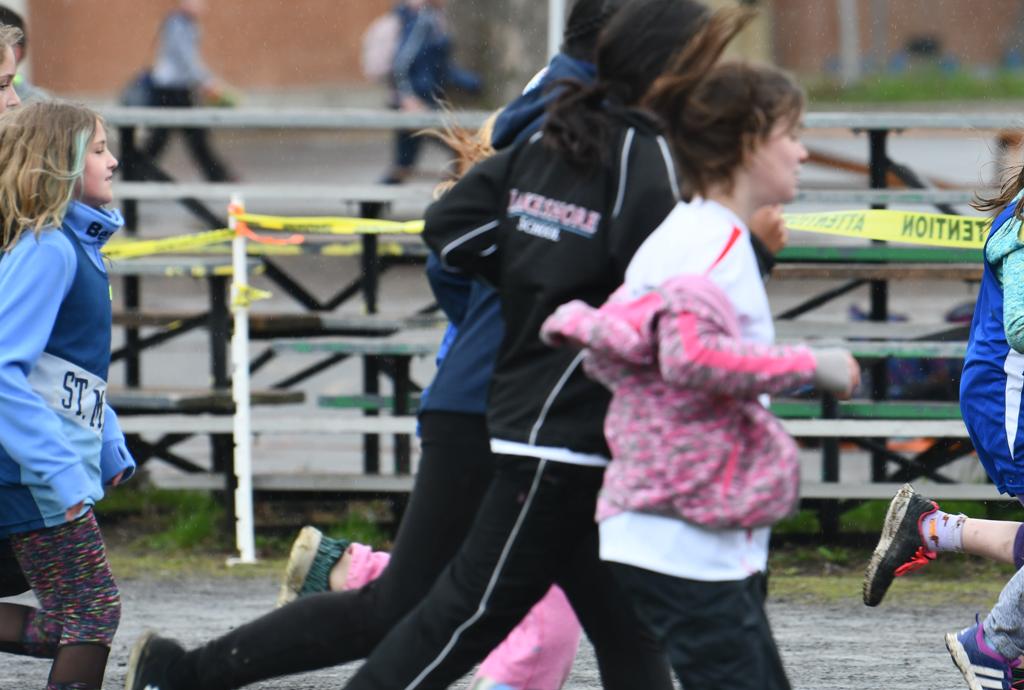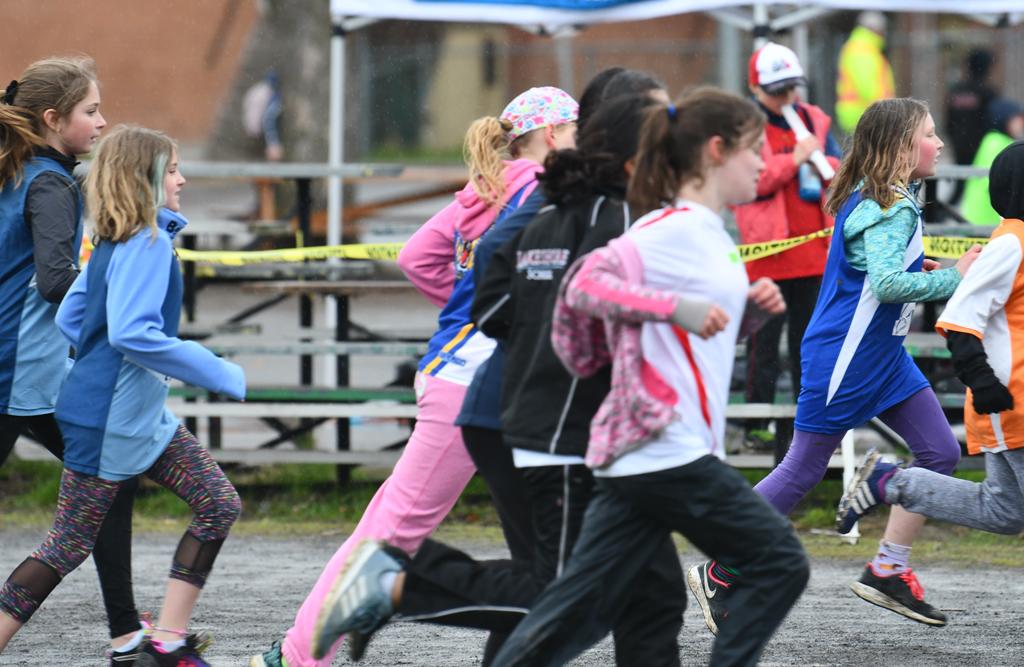 Now for the final sprint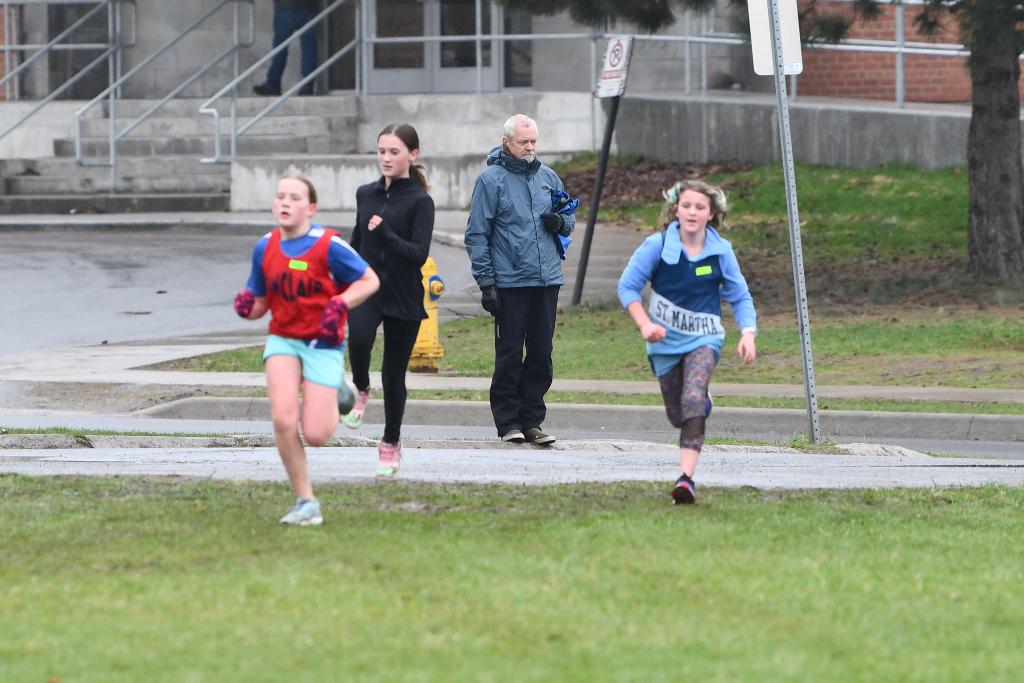 This one is in great focus
This is great Katryna, just over-take the person in front or to the side of you, the rest will come over time. Shows tenacity.
Go Katryna Go!!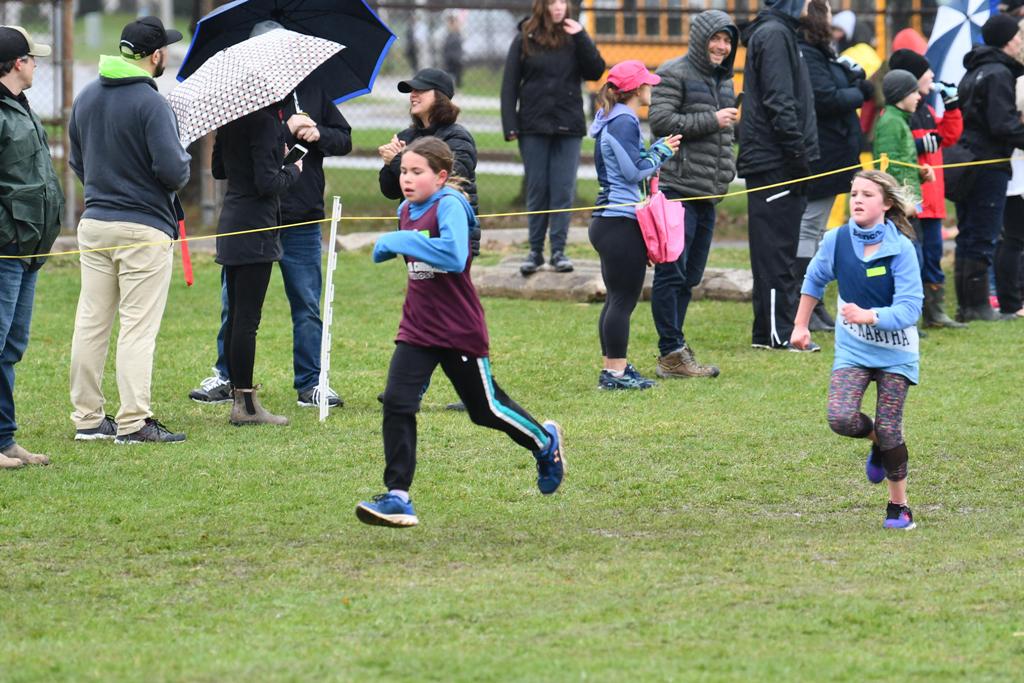 That is the spirit that runners are made from. Charge and take over and beat this last runner that is near you
YOU DID IT!!!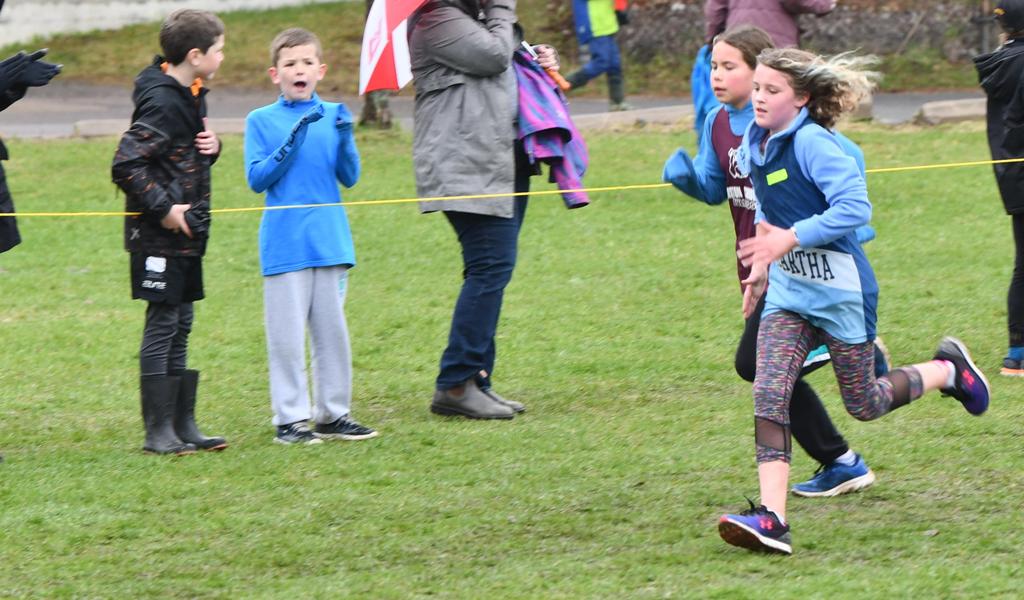 One of my favorite pictures
Are you thinking there is one more girl to pass? You are so competitive and good for you!@!
The girl you passed is coming behind you...
There is always a sprint to the finish....give it all you got Katryna. Rest after!!
Katryna finished #78
Other girls in the race from St Martha's that I was able to capture on camera
Claire McCullough #102
Cara Tedford # 115
Kaitlyn Stelter finished #118
Madison Feeney #166
Here is the score board. St Martha's gave a great showing and showed everyone that we have heart and determination. Two others that I must have missed were Taylor Stellar (#19) and Erika OlEschut (#49) My apologies. Good Running.